Last update was on: February 24, 2020 12:32 pm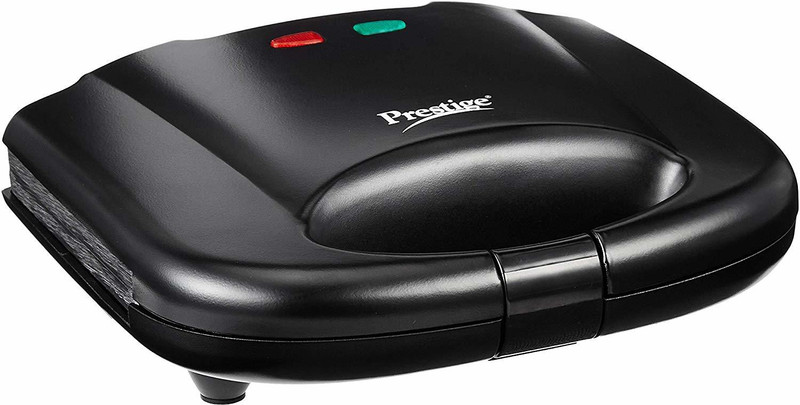 Prestige Sandwich Maker PGMFB Grill(Black)
Rs. 1,795
Rs.

1,099
in stock
as of February 24, 2020 12:32 pm
Highlights
Capacity 2 Slices
Consumes 800 W
Grill Sandwich Maker
Specifications
General
Brand
Prestige
Model ID
Sandwich Maker PGMFB
Slice Capacity
2
Color
Black
Power
Power Consumption
800 W
Warranty
Warranty Summary
One year warranty of manufacturer defect
Service Type
Company
Not Covered in Warranty
Physical Damage
Covered in Warranty
Manufacture Default
Prestige sandwich makers - Delicious toasted & grilled sandwiches are now simple to make. Prepare healthy and tasty sandwiches in the convenience of your kitchen. The non-stick coated plates need less oil while toasting making the sandwich healthy and are easier to clean too. Choose froma wide range of Prestige Sandwich Makers to add a touch of class and convenience to your kitchen. Made In India. The voltage of the toaster is 230 volts. It enhances the decorum of your kitchen. Wattage(W) 800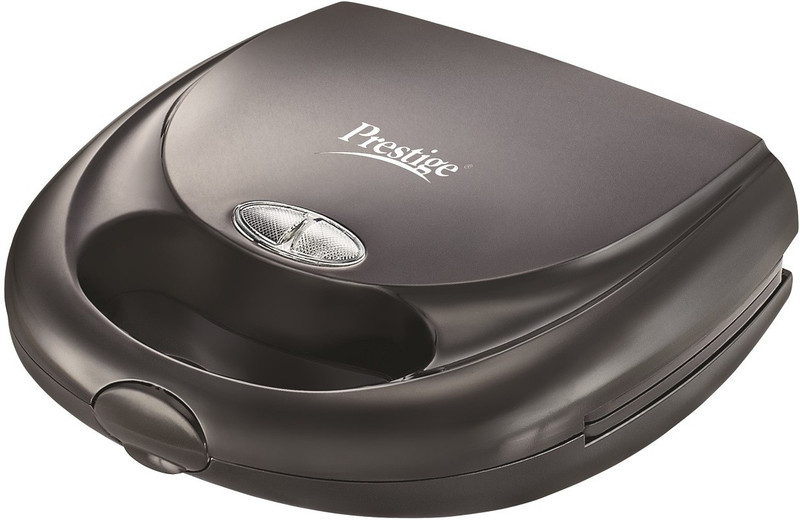 Prestige PGMFB 2.0 Grill(Black)
Rs. 1,595
Rs.

1,395
in stock
as of February 24, 2020 12:32 pm
Highlights
Capacity 4 Slices
Consumes 700 W
Grill Sandwich Maker
Specifications
In the Box
Sales Package
1 sandwich maker , Instructional Manual, warranty card
General
Brand
Prestige
Model ID
PGMFB 2.0
Slice Capacity
4
Color
Black
Power
Power Consumption
700 W
Warranty
Warranty Summary
1 Year Manufacturer Warranty
Service Type
Within warranty period, prestige authorized service centers will repair or replace any defective part, if required, to rectify the problem.
Not Covered in Warranty
Warranty shall not cover any damage resulting from adaptations or adjustments which may be made to the product. Warranty does not extend to cabinets, knobs, labels, or any accessories. Warranty does not cover the risk to the product caused by accident, lightening, water, fire, other acts of God, improper ventilation, dropping or excessive shock or any external cause beyond Prestige's control.
Covered in Warranty
Parts and Labor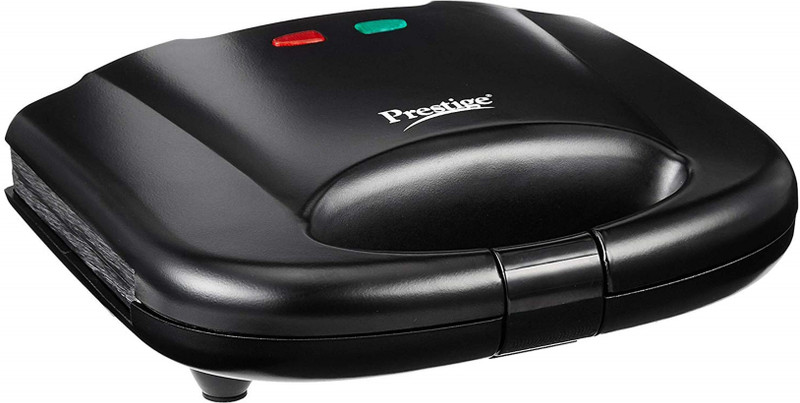 Prestige PGMFB 800 Watt Grill Sandwich Toaster Toast(Black)
Rs. 1,795
Rs.

1,099
in stock
as of February 24, 2020 12:32 pm
Highlights
Capacity 2 Slices
Consumes 800 W
Toast Sandwich Maker
Specifications
General
Brand
Prestige
Model ID
PGMFB 800 Watt Grill Sandwich Toaster
Slice Capacity
2
Color
Black
Power
Power Consumption
800 W
Warranty
Warranty Summary
one year warranty of company service
Service Type
company manufacture any such type of defect
Not Covered in Warranty
making any physical damage
Covered in Warranty
company made any manufacture defect
Prestige sandwich makers - Delicious toasted & grilled sandwiches are now simple to make.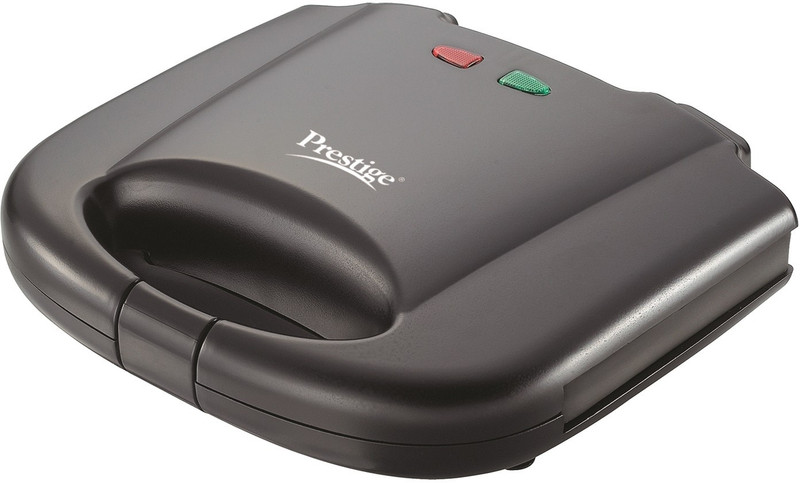 Prestige PGMFB Grill(Black)
Rs. 1,375
Rs.

1,049
in stock
as of February 24, 2020 12:32 pm
Highlights
Capacity 2 Slices
Consumes 800 W
Grill Sandwich Maker
Specifications
In the Box
Sales Package
Product, User Manual, Warranty Card
General
Brand
Prestige
Model ID
PGMFB
Slice Capacity
2
Cooking Plate
Grill Plates, Non-stick
Functions
Toasting, Grilling
Display Functions
Toasting, Grilling
Color
Black
Body
Other Body Features
Toasting, Grilling
Convenience Feature
Non-Skid Feet
Yes
Other Convenience Features
Adjustable Height Control Easy to Clean Plates
Power
Power Consumption
800 W
Additional Features
Non-stick Heating Plate
Dimensions
W x H x D
24 cm x 30 cm x 27 cm
Warranty
Warranty Summary
1 Year Domestic Warranty
Service Type
1800-123-334411 (Toll Free), All Days: 8 am-8 pm
Not Covered in Warranty
Warranty shall not cover any damage resulting from adaptations or adjustments which may be made to the product. Warranty does not extend to cabinets, knobs, labels, or any accessories. Warranty does not cover the risk to the product caused by accident, lightening, water, fire, other acts of God, improper ventilation, dropping or excessive shock or any external cause beyond Brand's control.
Covered in Warranty
Parts and Labor
Warranty Type
Within warranty period, Prestige Authorized Service Centers will repair or replace any defective part, if required, to rectify the problem.
1 Year Prestige India Warranty and Free Transit Insurance.
Fix quick hunger pangs by nibbling on tasty sandwiches you prepare at home using your favourite ingredients; this Prestige Grill offers you a healthy way to do so. It has a non-toxic coating on the grill plates which lets you prepare sandwiches without dousing your food in oil or butter. The grill's ergonomic handle is resistant to heat for your safety.
Join Our NEW Telegram Channel and WIN PAYTM CASH FREE-Join Now