Last update was on: February 28, 2020 12:34 pm
Lavie Women Red Shoulder Bag
Rs. 3,399
Rs.

1,146
in stock
as of February 28, 2020 12:34 pm
Highlights
For Women
Material: Leatherette, PU
Closure: Zip
Casual Bag
Width x Height : 46 cm x 32 cm
Specifications
General
Model Name
HDCS722041M4
Number of Compartments
2
Sales Package
Front panel with a herringbone texture
Water Resistant
No
Bag Design
solid
Material
Leatherette, PU
Number of Pockets
5
Width
46 cm
Height
32 cm
Depth
13 cm
Weight
800 g
Closure
Zip
Pack of
1
Other Body Features
Carry all your belongings in style in this handbag from Lavie. Team it with your trimmed denim and an oversized tshirt while dressing to the nines for your party.
Other Features
1 Removable & Adjustable Sling
Warranty
Warranty Summary
No
Warranty Service Type
No
Dual shoulder strap and a detachable and adjustable sling belt.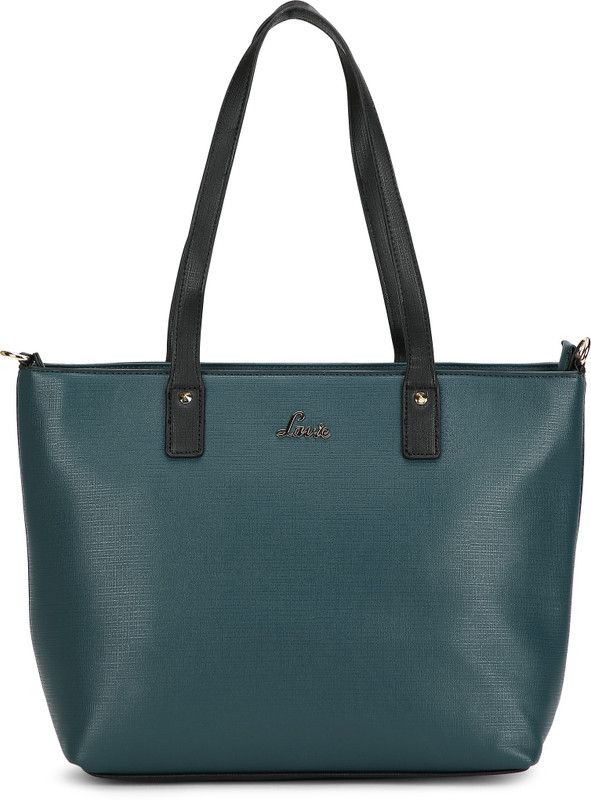 Lavie Women Blue Shoulder Bag
Rs. 5,375
Rs.

1,559
in stock
as of February 28, 2020 12:34 pm
Highlights
For Women
Material: Genuine Leather
Closure: Zip
Casual Bag
Width x Height : 36 cm x 28 cm
Specifications
General
Model Name
HDES798078M3
Number of Compartments
2
Sales Package
Spacious compartment with an internal divider and multiple utility pockets
Water Resistant
No
Bag Design
solid
Material
Genuine Leather
Number of Pockets
5
Width
36 cm
Height
28 cm
Depth
14 cm
Weight
800 g
Closure
Zip
Pack of
1
Other Body Features
Get that classy yet bold look with this ever stylish TOTE by Lavie. Keep it simple and stylish by clubbing it with a solid dress and a pair of block heels.
Other Features
Logo Detail at Front & Detachable & Adjustable Sling Inside
Warranty
Warranty Summary
No
Warranty Service Type
No
Adjustable and detachable sling belt for more convenience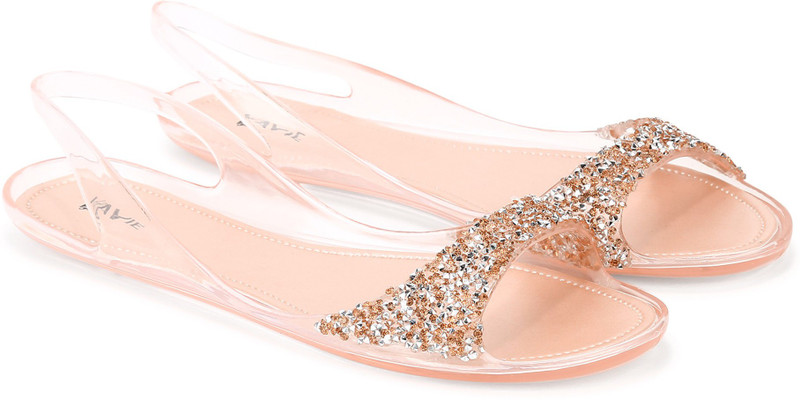 Lavie Women Gold, Silver Flats
as of February 28, 2020 12:34 pm
Highlights
Color: Gold, Silver
Wear: Casual
Material:PVC
Heel Height:0 inch
Closure: Slip On
Specifications
General
Type
Flats
Closure
Slip On
Type for Flats
Slip-on
Color
Gold, Silver
Product Details
Sole Material
PVC
Inner Material
PVC
Weight
160 gm (per single Sandal) - Weight of the product may vary depending on size.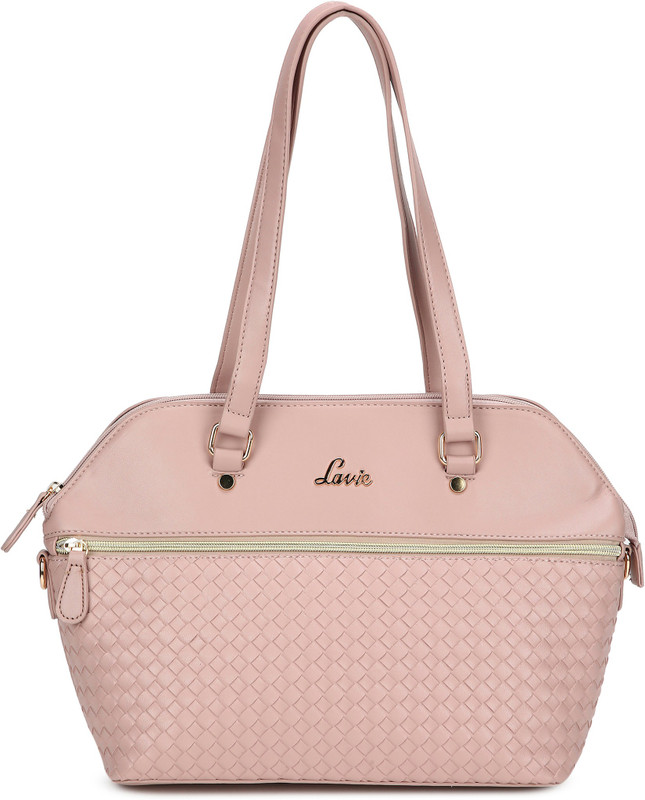 Lavie Women Pink Shoulder Bag
Rs. 4,799
Rs.

1,518
in stock
as of February 28, 2020 12:34 pm
Highlights
For Women
Material: Genuine Leather
Closure: Zip
Casual Bag
Width x Height : 30 cm x 25 cm
Specifications
General
Model Name
HDFB637187N3
Number of Compartments
2
Sales Package
Front panel with a woven texture
Water Resistant
No
Bag Design
solid
Material
Genuine Leather
Number of Pockets
6
Width
30 cm
Height
25 cm
Depth
14 cm
Weight
800 g
Closure
Zip
Pack of
1
Other Body Features
Spacious and stylish, this handbag makes a great option for almost any occasion. This bag from Lavie can be paired with your blue denim jeans, denim jacket and suitable heels for an all denim look.
Other Features
Logo Detail at Front & Detachable & Adjustable Sling Inside
Warranty
Warranty Summary
No
Warranty Service Type
No
Front pocket with smooth zipper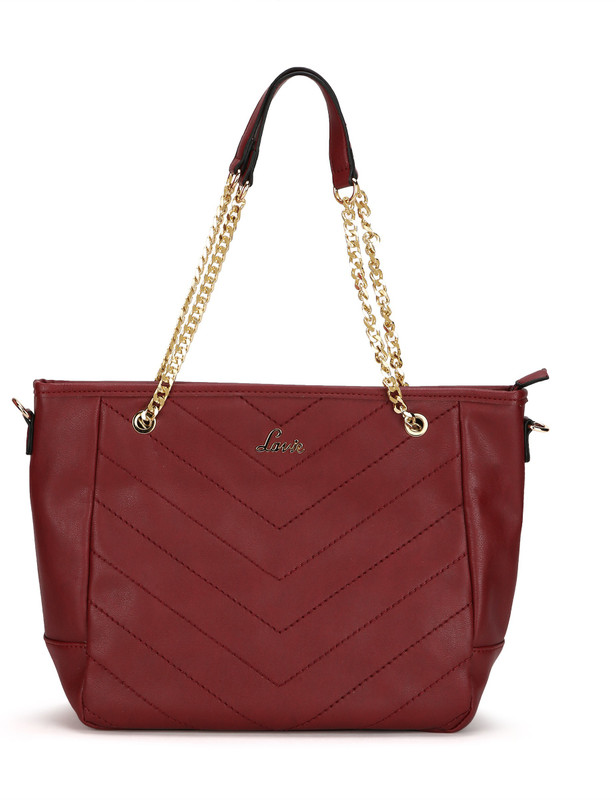 Lavie Women Maroon Shoulder Bag
Rs. 5,299
Rs.

1,641
in stock
as of February 28, 2020 12:34 pm
Highlights
For Women
Material: Artificial Leather
Closure: Zip
Casual Bag
Width x Height : 38 cm x 26 cm
Specifications
General
Model Name
HDES785118N3
Number of Compartments
2
Sales Package
Stitch effect in front for an aesthetic appeal
Water Resistant
No
Bag Design
solid
Material
Artificial Leather
Number of Pockets
5
Width
38 cm
Height
26 cm
Depth
11.5 cm
Weight
800 g
Closure
Zip
Pack of
1
Other Body Features
Upgrade your style statement with this trendy handbag from Lavie. Team it with your black or white dress while heading out to catch up with your friends on the weekend.
Other Features
1 Removable & Adjustable Sling
Warranty
Warranty Summary
No
Warranty Service Type
No
Shoulder straps with leather and metal chain for a stylish look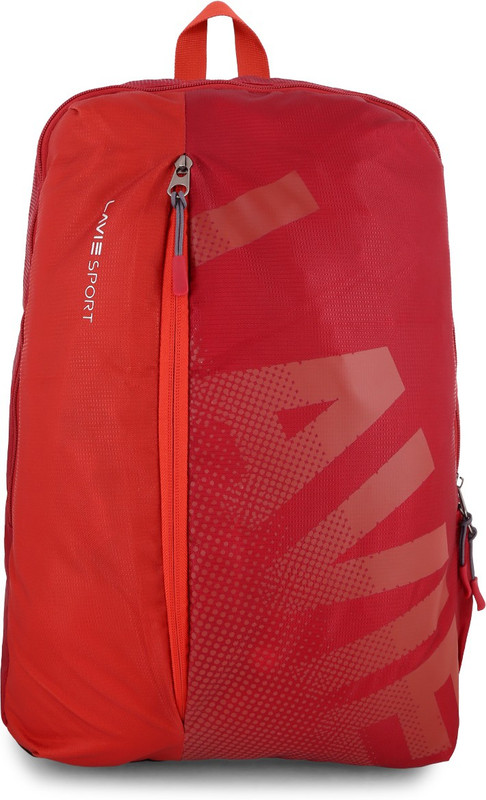 Lavie - Anushka collection BAEI139018N3 24 L Backpack(Red)
Rs. 2,499
Rs.

687
in stock
as of February 28, 2020 12:34 pm
Highlights
Capacity: 24 L, W x H : 18 x 30 inch
2 Compartments
With Laptop Sleeve
Material: Artificial Leather, Waterproof
Without Rain Cover
Specifications
In the Box
Number of Contents
1
General
Type
Backpack
Ideal For
Women
Trolley Support
No
Laptop Sleeve
Yes
With Rain Cover
No
Style Code
BAEI139018N3
Color Code
MAROON
Color
Red
Material, Waterproof
Material: Artificial Leather, Waterproof: Yes
Body Features
Number of Compartments
2
Additional Features
One bottle holder
Dimensions
Capacity
24 L
Dimensions
W x H: 18 x 30 inch
Comfort back padding
Join Our NEW Telegram Channel and WIN PAYTM CASH FREE-Join Now