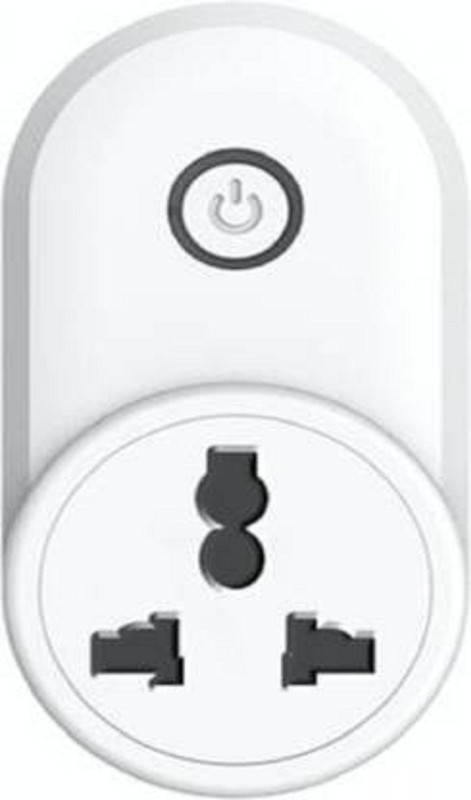 housemate WiFi Smart Multi Plug Socket(Pack of 1) | Works with Smart Life, Alexa, Google Home and IFTTT (White) Smart Plug(White)
Rs. 2,449
Rs.

1,175
in stock
as of March 29, 2020 11:36 pm
Specifications
In the box
Sales Package
1 x Smart Plug with user manual
General
Brand
housemate
Model Number
WiFi Smart Multi Plug Socket(Pack of 1) | Works with Smart Life, Alexa, Google Home and IFTTT (White)
Power Source
100-240V
Material
ABS+PC
Color
White
Bluetooth Enabled
No
Wifi Enabled
Yes
Compatible Devices
Smart Plug Just Plug and Control the device from Smartphone
- Easy Installation & Operation Download the free app and control your electrical appliances from anywhere in the world by your phone on the app, you can search " Smart Life" in either App Store or Google Play to install, no hub required. One button for setting and switch on/off, make your life simpler. You can control devices connected to the Smart Plug wherever you are. - Time Schedule & Money Saving Never come home to a dark house. Never leave the living room light on all day. Switch lamp, light, and other devices to sync sunrise, sunset. Reduce wasteful standby power, the timers feature helps you save on the electric bills. Create a plan, set the time, the device will turn on automatically on time. - Alexa/G Assistant Voice Control No monthly fees required, the smart plug supports IFTTT, also can work with Alexa/G assistant, smart voice control, you can use simple voice command to turn On/Off connected appliances, provide your life more convenience. - Home & Environmental Protection Turn devices On/Off at different times of the day to give the appearance that someone is at home while you are away to protect your home. Reduce your electricity use, extend product life. - Certified & Safety Guaranteed The plug was made by ABS flame resistance material, ETL and FCC approved for safety and quality assurance, for safe usage. Only support 2.4Ghz. Ordinary electrical appliances instantly become smart appliances, as long as insert the mini WIFI socket into the outlet, and then insert the electronic plug into the WIFI socket, your electrical appliances will be able to remote control by the APP of smartphone anytime and anywhere. Features: No Hub Required: No confusing central hubs to set up here. One-Click Connection by Smart Life: The Smart Life app lets you program multiple smart outlets to your phone so you can control different devices throughout your home. With the Smart Life app, you will enjoy the new one-click connection technology which starts the connection from your phone to the smart plug and to your network. Complete Control: Use your smartphone or tablet to control your devices with the Smart Life app through any WiFi network connection; Ideal for hard-to-reach appliances & devices without ON/OFF switches. Schedule & Plan: Create customized schedules when you need the smart outlet power devices on and off. Go Green, Save Green: Eliminate wasteful standby power and reduce energy use; Save on your electric bills and extend product life; Use the Smart Life app to track how much power each device is using and how often it is being used. Low Standby Power Consumption: Outlets remain off after a power outage to save energy. Safety and Quality Assurance: ETL and FCC approved.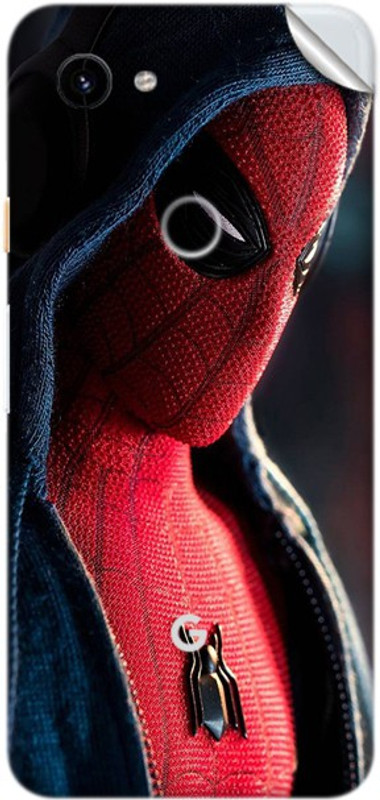 GADGETSWRAP GWAD-6697 Printed Far From Home Google Pixel 3A XL Mobile Skin(Multicolor)
as of March 29, 2020 11:36 pm
Highlights
Google Pixel 3A XL
Comics & Cartoons
NA
Vinyl
Removable
Specifications
General
Sales Package
1 Skin
Model Name
GWAD-6697 Printed Far From Home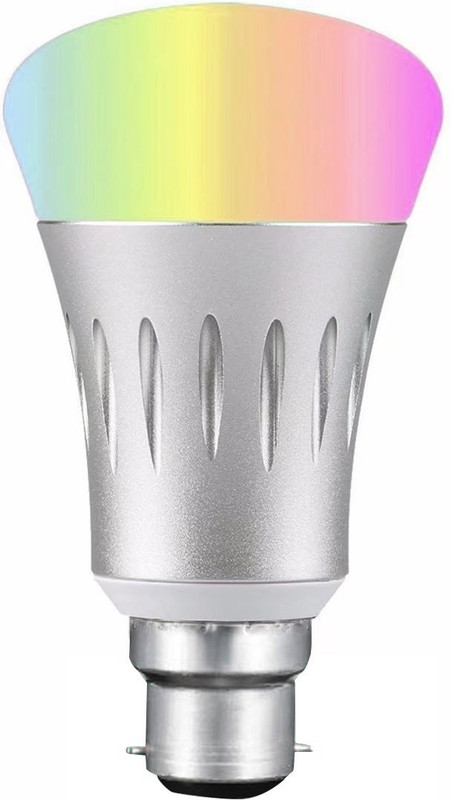 PROTIUM 7W Smart Bulb with B22 Base Smart Bulb
Rs. 3,599
Rs.

830
in stock
as of March 29, 2020 11:36 pm
Highlights
Smart Bulb
AC Adapter
Type: LED
Specifications
In the Box
1
General
Brand
PROTIUM
Model Number
GTS-SB-B22S01
Model Name
7W Smart Bulb with B22 Base
Type
Smart Bulb
Bulb Type
LED
Number of Bulbs
1
Patterns
PLAIN
Number of Functions
Multi Functions
Color
Multicolor
Wattage
7 W
Power Requirement
120
Power Source
AC Adapter
Supported OS
Android 4.4 and Above, iOS 9 and Above
Supported Devices
All Android Phones, Apple iPhone and iWatch
Dimensions
Width
4 cm
Height
7 cm
Depth
3 cm
Global Tech Wi-Fi Led Light Bulb, multi-function, multicolor, dimmable, no hub required, Compatible with Alexa, Smart phone controlled from anywhere at anytime.
Join Our NEW Telegram Channel and WIN PAYTM CASH FREE-Join Now